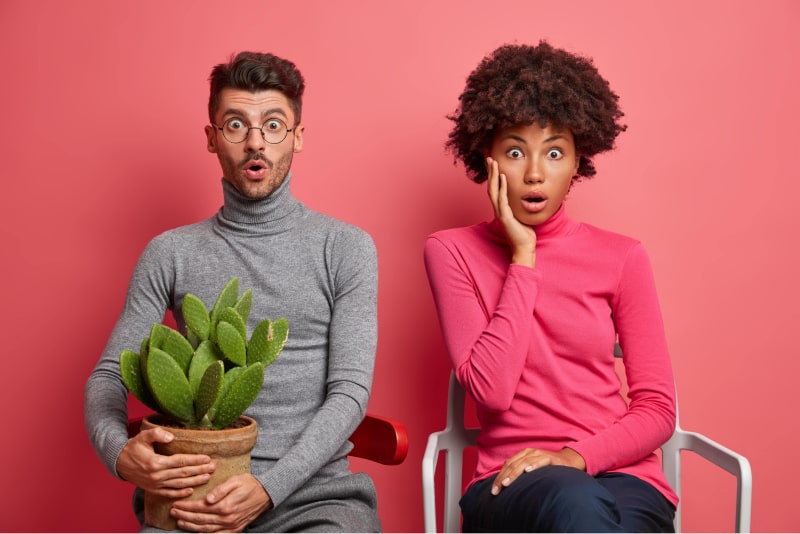 Spouse Visa
Last updated:
18 March 2023
OnlineImmigrant Team
What is a UK spouse visa?
A UK Spouse visa - a family type visa known as a UK partner visa is permission to stay, allowing you to live in the UK for up to 33 months.
You can extend it for the next 30 months if you meet specific eligibility requirements. Holding a partner visa is the step toward settlement or indefinite leave to remain (ILR) and, finally, British citizenship.
To apply and enter the UK, you must be married to or have a civil partnership with:
The most important eligibility criteria:
Genuine relationship
Suitability specific financial criteria
This visa type differs from the UK Fiancé (Fiancée) or Marriage Visitor visa, allowing you to enter the UK only to enter a marriage or a civil partnership, whether your partner is a UK citizen.
UK Spouse Visa: eligibility
Home Office issue a UK spouse visa for a non-UK resident who is over 18 and is engaged, married or has a prospective citizen partner over 18 who resides in the UK. Eligibility criteria vary depending on partner status.
If you hold a spouse visa in the UK, you have the same right to work as any UK citizen.However, you cannot claim most benefits, including public funds, housing benefits, and tax credits.
Spouse Visa: general
Apply for a UK spouse visa if you are over 18 year and
Married or in a recognised civil partnership in the UK to a British or settled or refugee;
You have been in a relationship for two years and can prove it;
Engaged or have a UK fiancée visa and plan to get married within six months of staying in the UK
Spouse Visa: requirements
Applying for a UK Spouse Visa, you need to take and provide:
Genuine Relationship Test;
Meet the minimum income and the financial requirement;
Knowledge of the English language;
Proof of suitable accommodation;
Biometrics;
Tuberculosis (TB) test, depending on the applicant's country of residence;
Other documents required by Immigration Rules;
Genuine Relationship Test
The UK Spouse Visa applicant must prove they are in a genuine relationship with their British citizen partner. Provide the following confirmation:
Joint mortgage or tenancy agreement, either in or outside the UK;
Birth certificate of children you have together;
Photographs showing you have spent time together;
A shared bank account;
Text messages;
Social media chats;
Travel documents proving your mutual visits before you got married;
Documents confirming your intention to live together in the UK.
Financial requirements
The income of Sponsor, a UK partner, should satisfy the certain requirements
Family can afford to live without using public funds;

If have no dependent children, a Sponsor must have a minimum pre-tax income of

£18,600

If one dependent child, a Sponsor needs a pre-tax income of

£22,400

For each extra child, additional earnings of

£2,400
Exceptional circumstances may exist. It is when not enough money from all listed income sources suits the mandatory financial requirements. In this case, contact an immigration lawyer.
Spouse Visa: documents
Basic list of proper documents for UK spouse visa applications to be successful and avoid delays:
Original Marriage Certificate or Civil Partnership Certificate
For unmarried couples, evidence that they have been living together for at least two years
Passport
Evidence that you are married to a UK citizen or settled
Non-English documents should be accompanied by translated versions by a professional translator. All supporting documents must be in the exact format required by the Home Office.
Financial Spouse Visa criteria
To meet the minimum income requirements for a UK spouse visa application, you can use eligible income:
Savings;
Income from employment or self-employment;
Maternity, paternity, adoption or sickness benefits pension;
Other income such as rental income or stock;
Use a combination of savings and income to meet the minimum income limit. However, you must prove that you have sufficient financial support for the entire duration of your visa. To find out how much you need to save:
a. from the minimum requirement £18,600 (or more with dependants) subtract all eligible income
b. then multiply that number by 2.5
c. add £16,000
Spouse Visa and benefits
You may not need to meet the financial requirements and criteria if a Sponsor using any of the following:
Support for people with disabilities;
Severe disability benefits;
Work accident disability pension;
Attendance fee;
Nursing care allowance;
Individual independent payment;
Armed Forces Independent Benefits or Guaranteed Income Benefits under the Armed Forces Compensation Scheme;
Lifelong Care Allowance, Transfer Allowance, or War Injury and Sickness Pension under the War Pension Scheme;
Police accident pension;
However, applicants must prove that they have sufficient funds to support dependents. It is called "reasonable maintenance", and the exact amount needed depends on individual circumstances.
Usually, a family will need at least £120 a week after paying for their accommodation. This amount increases if they have children.
English Language
Applicants wishing to live in the UK with a British spouse must be able to speak English. If you pass a test, it should be valid for two years.
Level A1 and A2 (extension). Credentials are only valid if tested by an accredited Secure English Language Testing (SELT) provider. SELT tests for immigration purposes are available only through Trinity College London or the IELTS (International English Language Testing System) consortium.
An English language test is not required if a person:
Is a national of English-speaking country;
Under 18 or over 65;
With long-term physical or mental conditions;
Have a degree or educational institution that teaches or conducts research in English. Your eligibility is only valid when confirmed by UK NARIC.
Proof of Accommodation
The UK Sponsor must demonstrate they can provide adequate accommodation that meets UK living standards for the applicant and any dependents. As a proof, the following is required:
Description of the property where you plan to live with your spouse
Evidence that there are enough rooms in the facility to accommodate everyone
Proof that they can cover accommodation expenses
A property should have enough rooms to accommodate spouse and all dependents to be eligible. Take into account:
Each person needs their room;
Couples can share the same bedroom;
You can count the living room when you count the bedroom;
Children under one do not require their space;
Count children aged 1-9 as half servings;
Consider children aged ten and over as adults;
Children of the opposite sex over the age of 10 cannot share a room
Apply for a spouse visa
Note that some conditions and documents must be completed with sufficient supporting evidence to increase chances of getting a visa.
Apply for a spouse visa before travelling to the UK
Do not book flights or travel until the Home Office has approved your application
The UK spouse visa application process can be started online from outside the UK by completing certain forms.
If required, visit a visa application centre to provide biometrics as part of the process
When applying within the UK, you need to prove you are in the UK on a qualifying visa
When the Home Office reviews the application, they can invite an applicant for a spouse visa interview. During the interview, an officer will ask questions to ascertain the authenticity of the relationship and intentions in the UK.
UK Spouse Visa: fees
The Home Office fees
If apply outside the UK

£1,523

If apply within the UK

£1,033
Consider additional costs, approximately
An accredited English language test, a mandatory requirement for most applicants

£150

Immigration Health Surcharge, per year

£624

Certified translation service for non-English or Welsh documents, per page

£20

If eligible, an additional charge for Home Office Priority Premium Service if you want to receive a response from UKVI within five working days

£500

If eligible, an additional charge for Home Office Super Priority Premium Service if you want to receive a response from UKVI by the end of the next working day after the appointment

£800
The Home Office fees increase if an applicant applies with dependants and increases for each dependant
Spouse Visa application
If accepted
A visa (permit) to enter the UK within 30 days will be issued. A holder can get a Biometric Residence Permit (BRP) within ten days of arriving in the UK.
If a holder does not enter the UK within this period, they can apply for an additional 30 days entry permit. Additional charges will apply.
If rejected
An applicant may appeal the Home Office's decision. A qualified immigration adviser best assists this complicated process.
Extension
Options to extend a stay in the UK:
Extend your UK spouse visa for the next 2.5 years if the current residence permit has not expired.
After UK residence for five years on a spouse visa, apply for Indefinite Leave to Remain (ILR)
Processing time
Between 2 and 12 weeks is the usual time for UK spouse visa application processing depending on the documents provided and the country of the application.
Appeal Procedure
If you wish to file a spouse visa appeal, you must act quickly and follow the steps
An appeal process can be relatively long. Applicants may wait up to 12 months or more for a decision to appeal a spouse visa denial.
We recommend to consider authorised immigration advice services from professionals
Complain within 28 days of receiving the refusal decision if you are abroad;
Complain within 14 days if you are in the UK;
Make sure your complaint is legitimate and likely to be accepted;
Prepare a case to apply as rigorously as possible;
Gather evidence showing why the application should be accepted
Attend court hearings (if applicable)
Reasons for visa application refusal are:
Does not meet economic or language requirements;
Unable to prove the marriage is real and exists;
Not submitting the correct supporting documents;
Incomplete or inaccurate application;
The best way to avoid the spouse visa appeal process is to ensure your initial application is as accurate as possible.