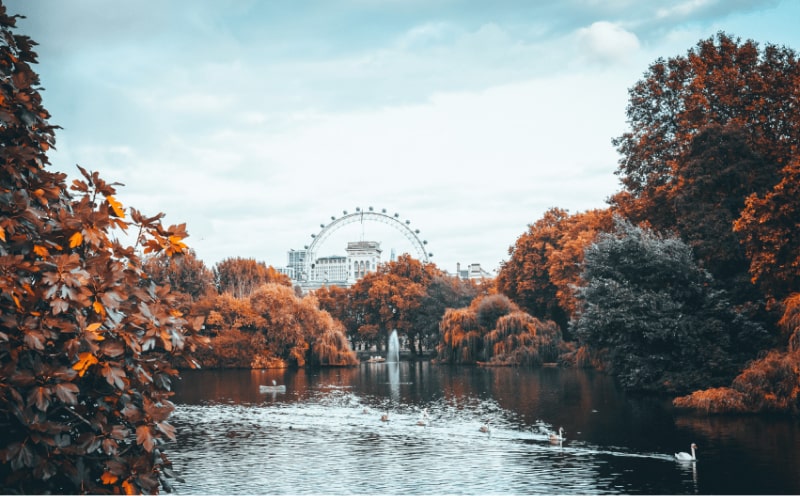 What is an Indefinite Leave to Remain?
The Indefinite Leave to Remain (ILR) or Settlement status is a permanent residence right available to immigrants. In principle, you must have been in the UK for at least five years to apply for permanent residence, but sometimes, you can apply after three or two years in the UK. Various immigrant visas can lead to your ILR, including spouse visas, innovator visas, and skilled worker visas. Settlement allows people to live and work in the UK without restrictions and is the first step towards naturalization and full British citizenship.
ILR: requirements
The requirements depend on the applicant's specific circumstances, such as the type of visa. The most basic requirement for an ILR is to be legally resident in the UK for some time. However, you must meet other requirements. The general requirements for applying for the ILR are:
You are legally resident in the UK for a period of time;
No immigration violations and no criminal record while in the UK;
You spent less than 180 days outside the UK in any 12 months during this qualifying period;
To pass the Life in the UK test;
You can show the commitment to the B1 level of English as defined by the Common European Framework of Reference for Languages.
Exception
Particular individuals do not need to apply for ILR to get the UK settled status:
Eligible for British citizenship (or other automatic citizenship) by descent;
Dependent children of permanent residents or British citizens;
A dependent adult who depends on the long-term care of a family member who is a UK citizen or permanent resident;
Refugees resettled to the UK through the Gateway Protection Programme.
Routes to Settlement - ILR
If you are legally resident in the UK on any form of UK residence visa, you can apply for an ILR once you have exceeded the minimum stay threshold for that visa. Applicants must also meet other specific requirements.
Visas/routes that may lead to settlement are:
Investor Visa (Tier 1);
Innovator Visa;
Start-Up Visa;
Sportsperson Visa (T2);
Minister of Religion Visa (T2);
Senior or Specialist Worker Visa;
UK Ancestry Visa;
Retired Person Visa;
Long residence;
Returning resident.
You may qualify for the ILR in a less traditional way that does not require a visa.
When to apply for ILR?
How long you must be in the UK before you are eligible to apply for permanent residence will depend on your circumstances. In most cases, an immigrant can apply for an ILR after five years of legal residence in the UK. Holders of visas eligible for ILR after five-year residence in the UK:
Family and Ancestry Visas;
You may be eligible for ILR status if you have been a resident in the UK for less than five years. It includes if you have been resident in the UK for:
Innovator visa. Eligible after three years, depending on your performance as an entrepreneur.
Global Talent Visa. If you gave the final nomination based on the 'Outstanding Talent' or 'Outstanding Commitment' criteria or the UK Research and Innovation Fast Track criteria, you would be eligible after three years.
British Army servants who are Commonwealth citizens can also apply for her ILR in the UK after waiting four years.
The shortest period can exceed five years.
ILR: English language tests
As part of your ILR application, you must commit to a B1 English proficiency level in speaking and listening according to the Common European Framework of Reference for Languages. Most applicants are required to get a certificate from an approved testing provider. Attach the certificate for your ILR application when submitting the results online.
However, some individuals do not have to meet this requirement. For example, citizens of Commonwealth countries or most English-speaking countries are usually exempt. It includes the citizens of the following countries:
Also, the following applicants are exempt from the English language requirement:
Over 65 years old;
Holder of a degree or higher from an accredited educational institution taught in English;
People under humanitarian protection;
Victim of domestic violence;
Partner or spouse of the deceased who was a UK citizen or permanent resident.
ILR: Life in the UK test
You should pass the Life in the UK test for ILR application. The Life in the UK test, also known as the UK Citizenship Test, is based on British culture, history and traditions.
The test lasts 45 minutes and comprises 24 randomly generated questions on the day of the test. Achieve a score of at least 75%. The test costs £50, and there are over 30 accredited centres where you can take the test. However, please note that he can only take exams at one of the five centres near you.
If he fails the test, he can resume seven days after the test date. You can repeat this test many times to pass.
People under the age of 18 or over 65 do not need to take the test. If someone has a written certificate from a doctor of a long-term physical or mental condition, they are also usually exempt.
On the exam day, you will need to bring government-issued identification such as a passport or driver's license and correspondence dated only three months with a UK address.
Include your certificate with your application.
Absence from the UK
To qualify for ILR status, he must not have been outside the UK for over 180 days in any 12 months.
However, there are exceptions to this rule. B. You have been away from the UK on business or are outside the UK because of exceptional circumstances. Home Office will usually consider this an excused absence if you have been outside the UK because:
Due to conflict;
Yours or a close relative's serious illness;
Natural disasters;
Skilled worker visa holders sponsored to work in PhD level occupations;
Work done abroad by certain full-time reserves of the HM Army;
Partial Absence of Global Talent Visa Applicants.
Keep track of your time spent outside the UK since you lived in the UK.
ILR application support
Our immigration adviser can help you through your permanent residency application step. After assessing your eligibility, we will complete your application to the highest standards, including conducting a full document review to ensure an adequate evidence portfolio. You can also create a representative letter to support your application.
Call us or apply online to start your journey to permanent residency.
ILR: documents to provide
As part of your ILR application, you must include some supporting documents.
Please note that the document you submit must be the original version. If impossible to provide the original documents, you must justify this. In exceptional circumstances, the Home Office will give some tolerance.
You need to provide the following documents:
Passport and travel documents, including old passports, which were valid during your time in the UK;
Certificates of Birth or adoption;
Papers which account for any time spent outside of the UK during your residency, for example, travel tickets;
Police certificate if you registered with the police on arrival in the UK;
A history of your immigration;
Financial information, such as bank statements;
Certificate of Life in the UK test;
English B1 Certificate;
Two photos.
ILR: application form
You can use two primary forms for Indefinite Leave to Remain applications: Form Set (O) and Form Set (M):
Form Set (M) to complete when someone applies for ILR as a partner of someone or parent of a child settled in the UK;
The time to process an ILR application
There is no specific period, but usually, it takes six months to process an Indefinite Leave to Remain application.
ILR: fees
The current fee for permanent residency applications is £2,389 per applicant. It will also cost him £19.20 to register his biometric information, which is an essential part of the ILR application process.
Expedited services are also available if you need a quick decision on your application.
Priority Service will process your application within five working days of him and incur an additional charge of £500 and Super Priority Service within one business day with an additional £800.
ILR for spouses
People who want to join their partner in the UK use a Spouse Visa type, one of the most popular types of visas. Typically, the spouse of a UK partner can apply for permanent residence after they five years of legal residence in the UK. The initial Spouse visa is valid for her 30 months, with a possible extension for another 30 months. Once the spouse visa extension has passed, the spouse can apply for an ILR.
ILR: Biometric Residence Permit
A Biometric Residence Permit (BRP) is an identification document that contains your name, date of birth, fingerprints, and a photograph. It also details your immigration status, stay requirements, and the benefits and services you can access.
If you don't already have a BRP, you'll need to get one when you apply for your ILR. After submission, the Home Office will provide details on how to get a BRP.
Indefinite Leave to Remain: rights
ILR holders can remain in the UK without restrictions;
You can work, study and stay in the UK with entitlement to free NHS health care;
Apply for British citizenship after 12 months of staying in the UK.
Revocation of the ILR status
The Home Office may revoke Indefinite Leave to Remain status under certain circumstances:
You stopped to be a refugee, and you have granted an Indefinite Leave to Remain status as a refugee;
You should be deported but cannot be deported for legal reasons;
ILR status was granted by deception;
If you have been away from the UK for over two years or five years if you have settled status under EU Settlement Scheme.
What to do if rejected for an ILR?
A rejected application can be alarming news. The Home Office provides a reason for the rejection in the rejection letter.
If there are any obvious errors in your application, we encourage you to correct the mistakes and resubmit your application. However, if you believe your application is unreasonably rejected, you can appeal the Home Office's decision.

If you believe there was a genuine Home Office mistake with your application. A formal review is best opted for if substantial evidence is not considered. With this option, another immigration officer will review your application.

UK citizenship after ILR
Permanent residence is an essential step toward obtaining UK citizenship. However, living in ILR status for some time does not automatically make you a UK citizen.
If you live in the UK for 12 months under the ILR, you can apply for UK citizenship, provided your circumstances do not change significantly.
If you wish to become a full UK citizen, you must complete an application for UK citizenship by naturalization and submit it to the UK Home Office. As a UK citizen, you can apply for a UK passport and enjoy all the benefits of citizenship.
EEA Settlement Scheme
Citizens of the EU, EEA and Switzerland can apply for the EU Settlement Scheme.
The EU Settlement Scheme allows successful applicants, who were residents in the UK before 31 December 2020, to live and work freely in the UK from 30 June 2021.